Skip to Content
Questions to Ask When Booking Your Wedding Transportation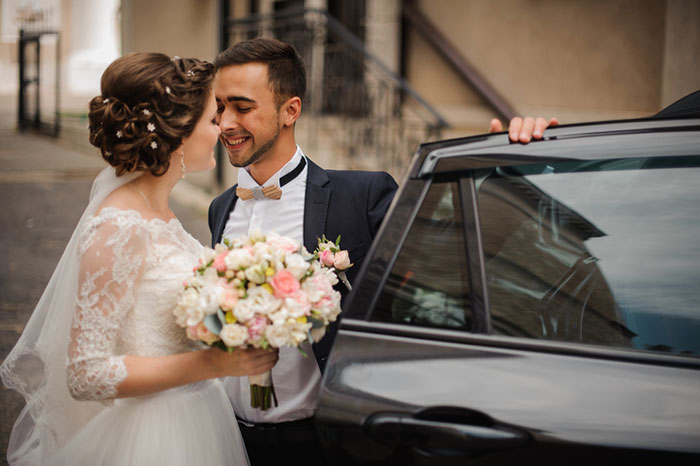 When it comes to wedding transportation, most people are now thinking beyond the bride and groom. There are benefits to having transportation for at least some of your guests, especially if people are traveling in from out of town for the big day. Some brides and grooms even need transportation for more than one wedding event. In the chaos of planning a wedding, it's easy to overlook transportation until the last minute, but that will leave you struggling to get the vehicles you need. Instead, put booking transportation on your to-do list, and ask the company you're considering hiring these questions.
What Vehicles Are in Your Fleet?
If you are going to book multiple kinds of transportation, then that means you will need multiple kinds of vehicles. It will be much easier for you to manage if the transportation company you hire has all of the types of vehicles you need, so you can stay with a single vendor. Find out if they have charter buses, SUV, limos, and vans, so you can accommodate different group sizes for different events at the wedding. It is also helpful to know if they have late-model vehicles so that you can rely on them being reliable and presentable.
What Can I Expect From the Vehicles and Drivers?
With this question, try to determine the level of service that the company will provide. Will all of the vehicles be cleaned inside and out before your wedding? How do they vet their drivers? Hire a company that guarantees you will receive clean vehicles and that has professional drivers whose safety records have been checked, so you can feel confident about the experience that your guests will have.
What Is the Planning Process Like?
When you're booking wedding transportation, you don't want to leave anything to chance. Working with a company that provides you with a dedicated contact person who will work on your schedule with you will ensure that none of your requests get lost in the shuffle.
Haymarket Transportation is an experienced wedding transportation company in Washington, D.C. and can help you with all of your transportation needs. Contact us to discuss your wedding needs by calling 301-778-2007.