Skip to Content
Sampling Baltimore's Cultural and Arts Scene
Baltimore is a beautiful city filled with many great attractions. Whether you're a resident or you're just visiting, you can take advantage of this amazing location by planning a charter bus tour. Make sure you experience an unforgettable Baltimore adventure by checking out these hotspots from the city's cultural and art scene: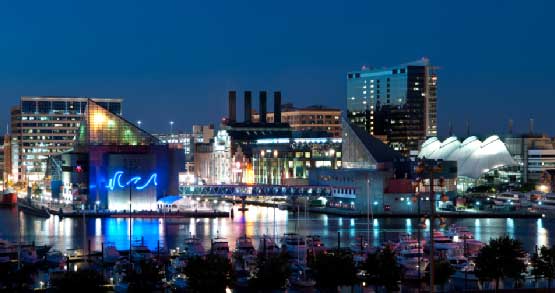 Baltimore Museum of Art
Art fans are sure to love the Baltimore Museum of Art. This museum opened in 1914 and has become one of the city's most popular cultural spots over the last 99 years. Visit the museum to take a look at more than 90,000 works of art, including pieces from the 19th century, as well as more modern pieces. The Baltimore Museum of Art is home to a variety of exhibitions as well as courses and programs for visitors of all ages. Plan a visit between 10 am and 5 pm Wednesday through Friday or between 11 am and 6 pm on Saturday or Sunday.
Center Stage
If you prefer sitting down for a show, head to Baltimore's Center Stage. This Mount Vernon theater company hosts a variety of entertaining shows throughout the year, making Center Stage a great spot for Baltimore residents and visitors of all ages and with an assortment of tastes. Visit the theater from now until October 13th to catch Animal Crackers or wait until October 9th through November 17th to see Dance of the Holy Ghosts. You can also see A Civil War Christmas between November 19th and December 22nd.
Maryland Historical Society
Discover the history of Baltimore and the state of Maryland by spending time at the Maryland Historical Society. This institution features a library and museum filled with fascinating facts about the state's rich past. The Maryland Historical Society also hosts a number of fun and educational events throughout the year.
Get the most of your experience by choosing Haymarket Transportation to help you visit all of these great spots! Learn about our charter bus rentals and motor coach rentals in DC and Maryland by looking at our website or calling us at 301-778-2007.