Skip to Content
Touring Baltimore's National Aquarium
The National Aquarium in Baltimore is a delightful experience for all ages. If you're planning a sightseeing tour around Washington, D.C., make a short detour over to Maryland to see this national treasure for yourself. Kids love the Living Seashore exhibit, which gives them a chance to touch harmless sea creatures. The Blacktip Reef is another must-see exhibit. Here, blacktip reef sharks, whiptail rays, wobbegong sharks, and zebra sharks swim alongside a massive, 500-pound green sea turtle.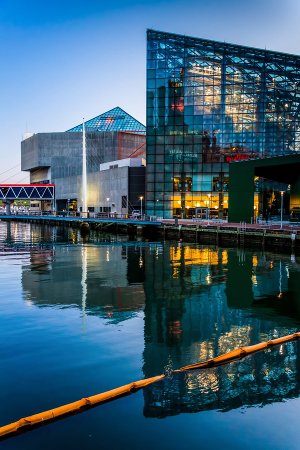 Can't get enough sharks? After visiting Blacktip Reef, head over to Shark Alley. It's a ring-shaped exhibit that gives visitors the experience of having sharks slowly circle them. Dolphin Discovery and Australia: Wild Extremes are other popular exhibits you should see on your day trip. If you have a future herpetologist in your family, stop by the Amazon River Forest before you leave, and see the emerald tree boas.
Need transportation for your day trip around Maryland and Washington, D.C.? Call Haymarket Transportation at 301-778-2007, and ask about our comfortable charter buses.