Skip to Content
What Are the Benefits of Booking a Charter Bus for Wedding Guests?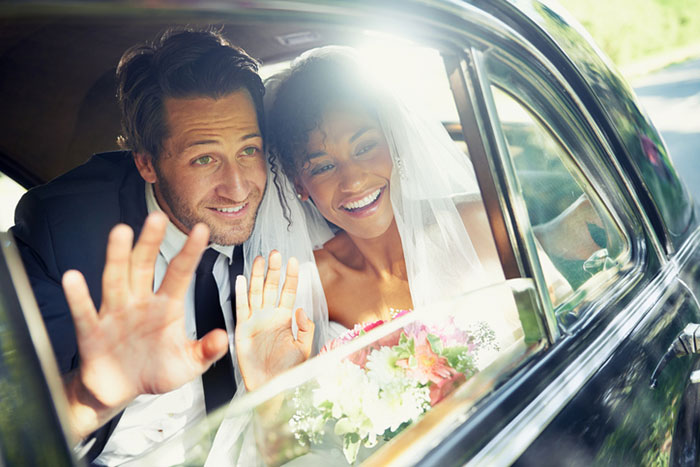 When you're getting ready for a wedding, there are a lot of different logistics you'll need to juggle—one of the most important is planning transportation for your guests. If you're in the Washington, D.C. area, you may be concerned about getting all of your guests to the venue on time. One of the smartest ways to solve this dilemma is to book a charter bus to transport your guests to and from the wedding. There are a number of advantages to this approach:
Your Guests Won't Get Lost.
One of the problems inherent in holding your wedding in a large city—particularly one with as complex a layout as Washington, D.C.—is the risk that at least some of your wedding guests won't be able to find the venue. When you book a charter bus for your guests, you'll spare both them (and yourself) considerable stress, and ensure that the people you want to be at your wedding don't miss it.
Your Guests Won't Have to Find Parking.
Driving in Washington, D.C., the area is no picnic, and neither is finding parking. When you book a charter bus to transport your wedding guests, they won't have to waste valuable time looking for free parking spaces. Instead, they'll be able to focus on enjoying the wedding—and so will you!
Your Guests Will Arrive on Time.
Let's face it: Weddings are complex events, and they need to be carefully scheduled. If too many of your guests are arriving late, it could end up delaying the ceremony. You can reduce the risk of late guests derailing your wedding day schedule by chartering a bus to ensure that they arrive with plenty of time to spare.
Are you planning a visit to Washington, D.C.? If so, Haymarket Transportation can provide you with the first-rate transportation services you need. We offer a number of transportation options, including charter buses, vans, and luxury SUVs. If you have any questions or would like to learn more about our services, call 301-778-2007.