Skip to Content
What to Do on Your First Trip to Myrtle Beach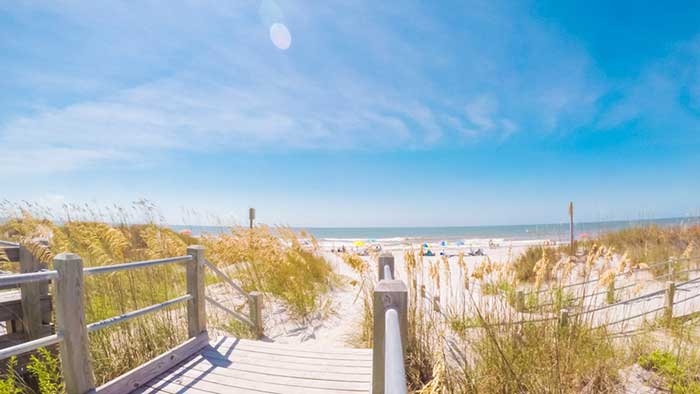 Myrtle Beach can be a fun getaway for people of all ages. Families, young adults, couples, and seniors flock to the shores of the Grand Strand beaches for sun, surf, mini-golf, and more. A charter bus is a perfect way to get to Myrtle Beach with a group and explore everything that the area has to offer. As you plan your trip, keep these suggestions in mind.
Beach
Of course, the reason most people head to Myrtle Beach is to spend time on the sand. The Myrtle Beach area has miles of white sand and blue water, so even with a high concentration of visitors, it is still easy to find a quiet area to spend the day. Bring a chair to read a book in the sun, grab a boogie board and head for the water, or come out in the early morning to watch the sunrise.
Broadway on the Beach
Broadway on the Beach has something for everyone in your group, from shopping to restaurants, live shows, and water rides. This attraction is hugely popular with families who are looking for activities that are suitable for all ages, as well as people who came to Myrtle Beach for shopping. If your charter bus group has varying interests, this place is bound to suit everyone.
Miniature Golf
Miniature golf is a must in Myrtle Beach. Highway 17, the main road through the area, is lined with mini-golf courses on both sides of the street, and they stay busy throughout the day and night. These mini golf courses are also usually in close proximity to another Myrtle Beach staple—the seafood buffet—so you can make a day of it.
At Haymarket Transportation, our luxury charter buses can take you and your group to some of the best destinations up and down the coast. We also offer multiple Washington D.C., Virginia, and Maryland guided bus tours. For more information, call 301-778-2007.