Skip to Content
4 Must-See Washington, D.C. Sights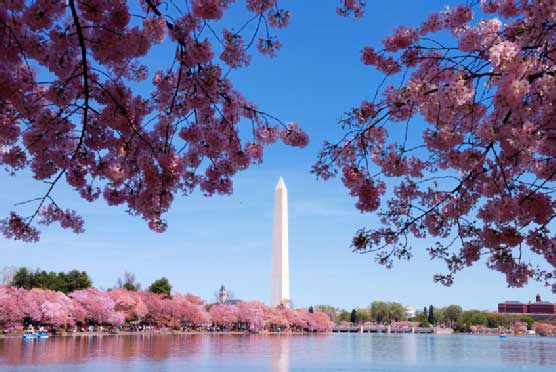 Summer is almost here—does your family have a vacation plan yet? Summer is a great time to visit Washington, D.C.! Taking a charter bus tour is the best way to ensure that your family gets to experience all of Washington, D.C.'s must-see sights:
Washington Monument
No trip to Washington, D.C. is complete without a visit to the Washington Monument! Construction on this National Mall feature started in 1848 but did not finish until 1884 due to a 23 year-long break. The monument created out of granite, marble, and bluestone gneiss was designed in honor of George Washington. This Washington, D.C. must-see also holds the titles of world's tallest obelisk and world's tallest stone-built structure.
Lincoln Memorial
Honor the country's 16th president by visiting the Lincoln Memorial. This monument can be found across from the Washington Monument and features a temple-style building with a Georgia white marble sculpture of Abraham Lincoln. During your visit, you and your family can learn about all of the amazing and important speeches that have taken place at this monument over the years.
Washington National Cathedral
The Washington National Cathedral, also known as Cathedral Church of Saint Peter and Saint Paul, is the world's 6th largest cathedral. Construction began back in 1907, but wasn't completely finished until 1990! The Washington National Cathedral holds regular services as well as special events.
World War II Memorial
This monument honors American armed forces and civilians from World War II and features 56 pillars constructed around a fountain and a plaza. It officially opened to public tours in April 2004.
These are just some of the many sights you can see on your charter bus tour! Learn more about Washington, D.C.'s most popular spots by contacting Haymarket Transportation today. Get more bus tour and rental facts by visiting our website or giving us a call at 301-778-2007.