Skip to Content
Reasons to Choose Haymarket Transportation Inc. for Your School Bus Charter
Organizing a school field trip can be fun, but there are aspects that can make it stressful. Haymarket Transportation Inc. has a fleet of charter buses and can help cut down the stress. Here are a few reasons to choose Haymarket Transportation Inc. for your school bus charter.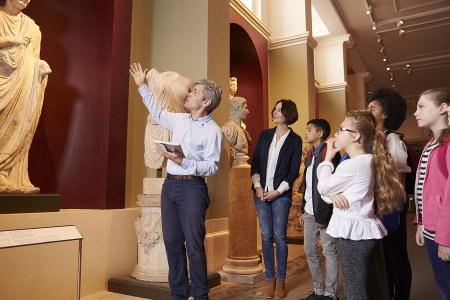 A regular school bus might do the trick if you're planning a local field trip with your class. If you're planning a bigger trip to a location that's farther away and with more than one class, a charter bus will keep teachers, chaperones, and students more comfortable. Haymarket Transportation Inc. offers full-service transportation, which means we can satisfy any kind of needs your group may have. Our drivers are professionally trained and dedicated to giving you the best experience possible. The Haymarket team will work with you to develop an itinerary, and we will communicate as well as possible to avoid any setbacks and help you and your students enjoy the trip.
Enjoy the Haymarket Transportation Inc. experience for yourself by calling us at 301-778-2007. We can set you up with customized tours and school field trips in Virginia, but you can take a closer look at our services by visiting our website.